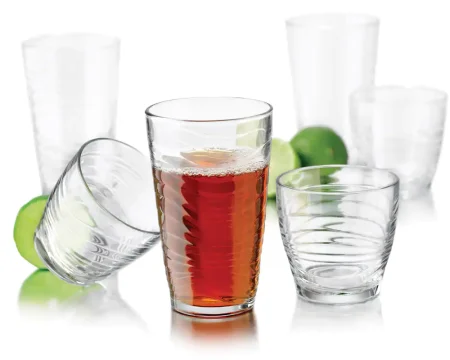 Elnasr glass & crystal company

Company incorporation date
The company was founded in 1932 as an Egyptian limited shareholding company by the late "Mohamed Sayed Yassin Pasha" under the name of Yassin Factories, and in the year "1963", its name was changed to Al-Nasr Company for the manufacture of glass and crystal, and the articles of association of the company were published in the Egyptian Gazette No. 128 of 12/6/1962
The company was renewed and developed after implementing an investment plan according to the feasibility study that was prepared by the Postgraduate Studies and Research Development Center affiliated to the Faculty of Engineering, Cairo University in March2015
capital development
1963 10 million EGP
1994 20 million EGP
1995 30 million EGP
2019 100 million EGP
AL-Naser company for the manufacture of glass and crystal is affiliated to the Holding company for Metal Industries, one of the companies of the Ministry of Business Sector.
It was the frist glass company founded in the Middle East.
The company possesses two factories, one for the manufacture of flat embossed glass,and the second for the manufacture of cutlery, cups, dishes,etc .
It includes four production lines , two of which operate with dual energy.
All components of the factory and mondern and completely renewed equipment were imported from Germany and Italy at March 2015.

 "… the main pick in the industry as well as limestone, feldspar, dolomite, potassium carbonate and other additives, if needed, such as colors and other ingredients used in this industry."

Quality is the secret of the company's success, without which we would not be global exporters to more than 35 countries around the world. The company has a team of experienced and highly skilled quality engineers and technicians. It is the one who qualifies the product to come out to the consumer in the best productive way.

The company possesses the latest German and Italian systems and machines used in the glass industry. It is distinguishes itself from other companies in providing the multiplicity of production lines and equipment that enables to own the largest share of the Egyptian and international market."

The company has 434 engineers and skilled workers considered as success partners in remaining in the global glass and crystal industry system."

مطلوب مهندسين فى التخصصات التالية 
     كهرباء ( اتصالات – باور )
     ميكانيكا
     إنتاج

حديثى التخرج او خبرة سنتين
اتصل علي : 01001629906
hr@elnasrglass.com